Conference Venue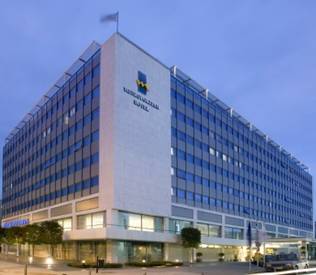 METROPOLITAN HOTEL
Address: 385, Syngrou Ave., 175 64, Athens, Greece
Telephone: +30 210 947 1000
Fax: +30 210 947 1010
Web site:

Maps of Area
Click here to View the map of the area

ATHENS WALKING TOURS
While in Athens attending the Event, why not take advantage of the city's easy accessibility for pedestrians and enjoy one or more walks in the summer time beauty of Athens.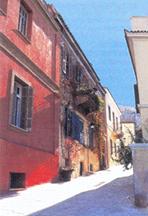 Plaka
Athens oldest and most picturesque neighborhood. It's easy to get lost in the labyrinth of narrow streets in Plaka, but the lovely atmosphere of beautiful architecture, little gardens, calmness, many monuments, make you don't mind losing your way for a while.

The Roman Market
The Monument of Lysikrates, the Children's Museum and the National Garden are some of many things to see in Plaka.

Anafiotika
Anafiotika, built by stonemasons from the island of Anafi in the 1800's, is a very charming neighborhood at the highest point of the area Plaka. Anafiotika is the closest thing to a Cycladic village in the city. In the shadow of the Acropolis and still populated by many descendants of the original Anafi islanders who settled here. Anafiotika is a beautiful view in the rocky landscape.

Lycabettus Hill
Lycabettus Hill is a limestone rock reaching almost 377 metres into the Athenian sky with an incredible view over the central landmarks of Athens, as well as the beautiful coast and surrounding mountains. There is a funicular that you can ride to the top or you can revel in the peace of this green island and walk up. The walk is fairly steep but rewarding with superb view of Athens, as you climb higher. There is an outdoor café, about halfway up, where you might feel the need for ice cold drinks. From here you can chase the sunset.

The National Gardens
Is a great place to escape the noise and heat of Athens. Located behind the Parliament building, the park is a green oasis in the center of the capital. You can spend hours wandering around the many paths, lakes, sitting on a bench, feeding the ducks or just enjoy the peacefulness and the lush verdure.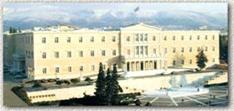 Syntagma Square
This is the center of all activities. The House of the Greek Parliament is located here, along with popular restaurants, bars and café which surround the place. The square that never sleeps.

Kolonaki Square
The Square is named after a small ancient column in the center of the square and has given its name to the surrounding district. This is the trendiest and most busy place of Athens with a wide range of fashion shops with the latest vogue. The neighbourhood is full of café and fancy restaurants. This is one of the best spots in Athens, high enough to be breezy and cool, with excellent food.